H
Hoffmeister. Complete works for viola.
OC334
Ashan Pillai,

Gulbenkian Orchestra/Christopher Hogwood




Russian Discoveries. For Cello & Piano .

Leonid Gorokhov

& Colin Stone OCD 641
Classic FM Record of the Month January 2000



Rachmaninov The Piano Sonatas Rustem Hayroudinoff
ONYX4181

Life Music. Helge Iberg -
Quatuor (+1) Pour La Vie Singulière
7033662090730
Geir Inge Lotsberg,
Hans Christian Bræin,
Øystein Birkeland,
Ingfrid Breie Nyhus
,
Johanne Byhring

Isidore.

Mats Rondin

, Lars Danielsson, Lisbeth Diers,

Cennet Jönsson

, Jacob Karlzon, Anders Kjellberg, Johannes Lundberg, Cæcilie Norby, Jesper Nordenström,

Mike Stern

, guitar & Isidore Chamber Orchestra (produced only) PCD 101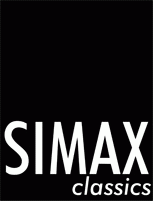 Beethoven Symphony No. 6 Leonore Overtures 1-3.

Swedish Chamber Orchestra/Thomas Dausgaard

PSC 1184
"A large part of the success of this release must go to the recording team....
it is spectacularly clean and detailed, with splendid golden timbres and powerful bass."

Audiophile Audition
Hermaphroditen - Olav Anton Thommessen


Norwegian Sinfonietta/Christian Eggen





Façades: Music by William Walton and Constant Lambert
SOMMCD 0614 Andrew West, James Geer, Ronald Woodley


SPIEGEL


Spiegel II "Amour" - Spiegel String Quartet S 002

The Age of Kings. Arthur Bliss;
Band of the Scott's Guards
SRC 102


The Severn Suite

etc.

Elgar. Band of The Grenadier Guards. SRC 105
Crown of India Suite. Elgar. Band of The Grenadier Guards


The Sound Barrier. Sir Malcolm Arnold. The Royal Artillary Band SRC 103
The Lost Chord. Arthur Sullivan. Band of The Irish Guards
SRC 106

Welsh Rhapsody. Edward German. Band of The Welsh Guards

SULIS
Celia Harper, Robin Blaze

etc

. Voice & Tibetan Bowls
STERLING
Hampus Linderholm, Mats Jansson - Nordic Cello Soul CDA 1688-2

33 RECORDS

Hans Koller's Magic Mountain.
Amy Gamlan, Rob Townsend, Dave Priseman,
Jeremy Price, Jim Rattigan, Sarah Homer,
Stuart Laurence, Dave Whitford



Black Eyed Dog. Nick Smart,

Martin Hathaway,

Stan Sulzmann

,

John Paricelli

, 33JAZZ127
Simon Colam, Dave Whitford,

Paul Clarvis

,


Dave Hassell

,

Christin Tobin

, Nick Mailing
(mixing only)
2