Browse by record labels listed in the side bar or use the navigation arrows at the foot of each page to click through sequentially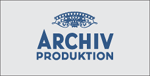 Monteverdi Vespers.
Gabrieli Consort & Players
/
McCreesh


Ariola


Carols for Christmas. Winchester Cathedral Choir/David Hill 411 279
Bohemians Vol. 6 Dvorak & Martinu Piano Quintets
Peter Frankl /
Lindsay String Quartet
DDCA889
"Because of the resonance the recording is full of warmth and...the balance with
the piano is particularly well managed."
(Penguin Guide to Compact Discs)
Haydn String Quartets Nos 4-6 Op. 50

Lindsay String Quartet

GLD 4008

ak
Quartet No. 12. The

Lindays

ASV 446

The Byrd Edition Vol. III

The Cardinall's Musick

- Carwood GAU179
Méditation Bach

Sonates pour Violon et Clavecin.
Fabien Roussel & Zdenka Ostadalo
KBMD83




Remi Masunaga - Works for Solo Piano
Nils Petter Molvaer
, Eivind Aarset, Auden Erlien, Rune Arnesen,
Per Lundvall, DJ Strangefruit, Sven Person
McCoy Tyner
L
atin Allstars, Johnny Martin, Gary Bartz,
Giovanni Hidalgo,
Claudio Roditi, Aaron Scott, Avery Sharpe,
Steve Turre


Kenny Garrett Quartet
Christopher Dare, Nathaniel Reeves, Shedrick Mitchell.



Brahms Rediscovered
. Amati Chamber Players 80227
Brahms String Quintet in F min, Piano Trio in A major.

Igor Gruppman, Steven Smith, Vesna Gruppman, Simon Morris & John Heley

Colin Stone – Beethoven Piano Sonatas BE001
London Mozart Trio – Schubert Trio in Eb D929

BE003
Colin Stone - Appassionato. Bach, Beethoven, Debussy & Schubert BE004
Colin Stone - Shostakovich 24 Preludes & Fugues Op. 87
BE005
London Mozart Trio - Rachmaninov Trios élégiaque BE006
London Mozart Trio - Czech Piano Trios - Martinu, Smetana & Suk BE007
Colin Stone - Prokofiev War Sonatas 6, 7 & 8 BE008


Aria Medley 1992 Oly
m
pic CD & Opening ceremony.

Caballe, Berganza, Carreras, Domingo,
Aragall, Pons.
BMG61204